Meet the Liars
Keith R.A. DeCandido
Keith was born in a tiny fishing village in Cuba, where he was kidnapped by a roving pack of gypsy librarians and smuggled to New York City to be taught in their vile and depraved ways. A career as a wordsmith was his only alternative to decades of expensive therapy.
Over the past two decades, Keith has been an author, editor, essayist, anthologist, musician, critic, TV personality, podcaster, curator, convention organizer, karateka, voiceover actor, and probably some other things, too, he just can't remember due to the lack of sleep. He has written 40+ novels, as well as dozens of shorter prose works and comic books. His fiction is in a wide variety of media universes ranging from television (Star Trek, Farscape, Supernatural, Buffy the Vampire Slayer) to games (Dungeons & Dragons, World of Warcraft, StarCraft, Command and Conquer) to comic books (Spider-Man, the X-Men, the Hulk, the Silver Surfer) to movies (Cars, Serenity, Resident Evil, Darkness Falls). Most of the fiction he keeps the copyright on has been in the universe of his 2004 novel Dragon Precinct, including five short stories, and a sequel novel, Unicorn Precinct, to be published by Dark Quest Books in 2011.
Currently, Keith is the scripter and co-plotter (with series creator Rockne S. O'Bannon) of the monthly Farscape comic book from BOOM! Studios, which is the official continuation of the TV series. Other 2011 publications include the kids' graphic novel Cars: Rust Bucket Rally, the Dungeons & Dragons novel Dark Sun: Under a Crimson Sun, and the short story "Letter from Guadalajara" in the More Tales of Zorro anthology.
Gregory Frost
Gregory may look serious, but he drives a green Mini-Cooper that he intended to name "Moocher"…
Frost is a writer of best-selling fantasy, science fiction, and thrillers.  His latest novel-length work is the YA-crossover duology Shadowbridge and Lord Tophet, voted "one of the best fantasy novels of the year" by the American Library Association, and a finalist for Best Novel for the James Tiptree Jr. Award in 2009. His previous novel was the historical thriller, Fitcher's Brides, a finalist for both the World Fantasy and International Horror Guild Awards for Best Novel.
He has published over fifty short stories as well. Publishers Weekly called his Golden Gryphon short story collection, Attack of the Jazz Giants and Other Stories, "one of the best of the year."   Frost has been a finalist for every major award in the fantasy genres.
His current short fiction includes the novella "Vulpes" in V-Wars, edited by Jonathan Maberry (IDW, now out in paperback); the novella "T.Rhymer", co-written with Mr. Maberry for the anthology, Dark Duets (HarperCollins, January 2014), the short story "No Others Are Genuine" in the Oct/Nov 2013 Asimov's Science Fiction magazine. His essay on "slipstream" fiction is in The Cambridge Companion to Fantasy Literature (Cambridge U. Press). He is the current Fiction Workshop Director at Swarthmore College in Swarthmore, PA.
Janice Gable Bashman
Janice is the Bram Stoker nominated author of PREDATOR  and WANTED UNDEAD OR ALIVE (w/Jonathan Maberry). She is publisher of THE BIG THRILL (International Thriller Writers' magazine).  Her short fiction has been published in various anthologies and magazines.
Janice has written for NOVEL & SHORT STORY WRITER'S MARKET, THE WRITER, WRITER'S DIGEST, WILD RIVER REVIEW, and many other publications.  She is a speaker and workshop leader at writers conferences, including ThrillerFest, Backspace, Pennwriters, The Write Stuff, Stoker weekend, and others. She is a member of the Society of Children's Book Writers and Illustrators, Mystery Writers of America, Horror Writers Association, and the International Thriller Writers, where she serves on the board of directors as Vice President, Technology.
Merry Jones
Merry has been known to break out in song in mid book signing, with the rest of the Liars providing the back-up vocals…
Merry is the author of theElle Harrison suspense novels (THE TROUBLE WITH CHARLIE, ELECTIVE PROCEDURES, and, in 2017, CHILD'S PLAY), the Harper Jennings thrillers (SUMMER SESSION, BEHIND THE WALLS, WINTER BREAK, OUTSIDE EDEN, IN THE WOODS), the Zoe Hayes mysteries (THE RIVER KILLINGS, THE NANNY MURDERS, THE DEADLY NEIGHBORS, and THE BORROWED AND BLUE MURDERS). Her shadowy fiction, often set in Center City Philadelphia, delves into the depths of her characters' relationships and psyches as they confront betrayals, murders and unforeseen disasters, struggling with both the menacing forces around them and those in their own minds.
Jones is a versatile writer; her work includes light humor (including the best-selling I LOVE HIM, BUT… and PLEASE DON'T KISS ME AT THE BUS STOP) and serious non-fiction (including BIRTHMOTHERS: WOMEN WHO HAVE RELINQUISHED BABIES FOR ADOPTION TELL THEIR STORIES).  She's been a contributor to GLAMOUR, and her work has appeared in THE LADIES' HOME JOURNAL and many other magazines.  Her books have been published in Spanish, Chinese, Hebrew, French, German, Norwegian, Turkish, Dutch and Sanskrit.
A member of The Authors' Guild, International Thriller Writers, and Mystery Writers of America, Jones was a long-time writing instructor at Temple University.  Married, the mother of two, shes is an avid competitive rower, sculling out of Vesper Boat Club in Philadelphia and a member of the Masters Rowing Association.
Solomon Jones
Solomon is one of our newest Liars.  Since he's a newspaper columnist, we always edit what we say around him…
Solomon is the author of the critically acclaimed novels C.R.E.A.M., Ride Or Die, The Bridge, Pipe Dream, and Payback, as well as the short story collection, Keeping Up With The Jones: marriage, family and life … unplugged. Jones also writes the Weekend Warrior column for the Philadelphia Daily News. Jones has been published in Newsday, the Philadelphia Inquirer, Philadelphia magazine, the Philadelphia Weekly, and the Philadelphia Tribune. An adjunct professor at Temple University's College of Liberal Arts, Jones lives in Philadelphia with his family.
Don Lafferty
Don likes to make a grand solo entrance to every Liar event we've ever had, a.k.a. he's always running late.  Don't believe us? Come to our next event and watch…
Don Lafferty is a writer, lecturer and Web 2.0 marketing consultant. He's written corporate communication, marketing and advertising copy, and feature articles for several national magazines. On his blog, "Don Lafferty's Practical Social Media Strategies and Tactics for Connecting with Your Public," Don is a regular contributor to the global conversation revolving around marketing through online social networks, defining effective strategies and tactics for authors and publishers to connect with their readers like never before.
He's the social media director of the literary magazine, Wild River Review, and serves on the board of directors of the Philadelphia Writers' Conference.
Marie Lamba
Marie is our shortest Liar, something we remind her of each time we line up for group photos…
Marie is author of the young adult novels Over My Head, What I Meant… (Random House Books), and Drawn. Her debut picture book Green Green, co-authored with her husband Baldev Lamba and illustrated by Sonia Sanchez, comes out through Farrar Straus Giroux in 2017.  One of her essays appears in Call Me Okaasan: Adventures in Multicultural Mothering, and she has a short story in the anthology Liar Liar (Mendacity Press).
Marie has worn many hats, including that of editor, book promotions manager and award-winning public relations writer.  Marie has also published more than 100 articles, and is a frequent contributor to Writer's Digest. 
She is an Associate Literary Agent for the Jennifer DeChiara Literary Agency, representing picture book writers and illustrators, middle grade, YA and adult novelists, and memoir writers. Her submission guidelines can be found by clicking here. And to follow her weekly Agent Monday posts, visit her website here.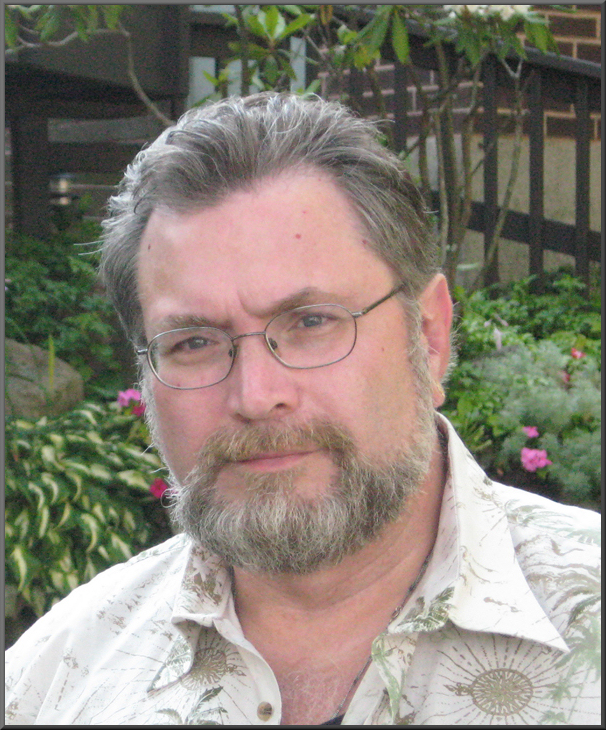 Jonathan Maberry
Jonathan seems normal enough, but brings all these weird zombie dolls and candied eyeballs to events, so…
Jonathan is a New York Times best-selling and multiple Bram Stoker Award-winning author, magazine feature writer, playwright, content creator and writing teacher/lecturer.  Novels:  GHOST ROAD BLUESDEAD MAN'S SONG, BAD MOON RISING, PATIENT ZERO (Pinnacle books; Bram Stoker Award), (St Martins Press; in development for TV); THE WOLFMAN (NY Times bestseller from Tor,), THE DRAGON FACTORY (St Martins Griffin), THE KING OF PLAGUES, ROT & RUIN (Simon & Schuster) and DUST & DECAY, THE OTHERS, and DEAD OF NIGHT.  His nonfiction books include: VAMPIRE UNIVERSE (Citadel Press), THE CRYPTOPEDIA (Citadel, winner of the Bram Stoker Award for Nonfiction); ZOMBIE CSU: The Forensics of the Living Dead (Winner of the Hinzman and Black Quill Awards and nominated for a Stoker Award), THEY BITE!, and WANTED UNDEAD OR ALIVE.  Marvel Comics: BLACK PANTHER, WOLVERINE, DEADPOOL, X-MEN, FANTASTIC FOUR, the NY Times bestselling MARVEL ZOMBIES RETURN, DOOMWAR, and MARVEL UNIVERSE vs PUNISHER.  He has written over 1200 features articles, plays, video scripts, greeting cards, poetry, and over twenty nonfiction books on topics ranging from martial arts to the paranormal.  He teaches Experimental Writing for Teens in Doylestown, runs the celebrated Writers Coffeehouse monthly networking event, and is the co-founder of the Liars Club.
Jon McGoran
Jon McGoran is a smart ass and the author of six novels, including the Doyle Carrick biotech thrillers Drift, Deadout, and Dust Up, as well as the novella Down to Zero, all from Tor/Forge Books. Writing as D. H. Dublin, he is the author of the forensic thrillers Body Trace, Blood Poison and Freezer Burn, from Penguin Books.
His short fiction includes the novella After Effects, from Amazon StoryFront; "Bad Debt," which received an honorable mention in Best American Mystery Stories 2014; and stories in a variety of anthologies and publications, including the  X-Files anthology The Truth Is Out There. He also writes about food and sustainability and is an advocate for urban agriculture, cooperative development and labeling of genetically modified foods.  He is a member of the International Thriller Writers, the Mystery Writers of America, and a founding member of the Philadelphia Liars Club. Find him at twitter.com/JonMcGoran, facebook.com/jonmcgoran or at wwwjonmcgoran.com.
Kelly Simmons
Kelly is the nut who came up with the idea of putting our Liars Club logo on toilet paper. A real asset to our group…
Kelly is the author of women's fiction novels Standing Still,  The Bird House, and One More Day.  One of the most award-winning advertising writers on the East Coast, Simmons served as Chief Creative Officer of Tierney Communications and Executive Creative Director of Earle Palmer Brown before forming her own company, bubble advertising. She is a member of The Women's Fiction Writing Association and Tall Poppy Writers, and speaks and teaches at regional writing conferences. She also dances with abandon at weddings, often before the bride.  If you don't believe this, follow her on social media. You'll see.
Keith Strunk
Never sit too close to Keith at an event. The way he swings his hands around when he talks will put an eye out.  No, seriously…
Keith Strunk is an actor, teacher, author, and a co-founder and Managing Director of River Union Stage a professional Equity theater based in Frenchtown, NJ. He attended Rutgers University's Mason Gross School of the Arts Professional Training Program in Acting where he earned his MFA. Keith taught college, worked in film and video production in NYC, and works as an actor in commercials, independent film, and stage. An award winning scriptwriter, Keith has written many scripts over the course of his career including a stage adaptation of A CHRISTMAS CAROL. He is the author of  PRALLSVILLE MILLS AND STOCKTON from Arcadia Publishing.
Dennis Tafoya
Dennis says his crime plots are fictional. But, honestly, have you seen his photo?
Dennis Tafoya lives in Bucks County, Pennsylvania, and is the author of two novels, Dope Thief and The Wolves of Fairmount Park, as well as numerous short stories, appearing in collections such as Philadelphia Noir from Akashic Books. The Chicago Tribune called Dope Thief "A classic story . . . First-time novelist Dennis Tafoya has a nice sense of how and where his characters live, revealing in stark detail the hardscrabble life of the petty thief." The Wolves of Fairmount Park received a starred review from Publishers Weekly, which said, "classic noir readers…will hope Tafoya is their guide through the mean streets for years to come." He is currently at work on his third novel.