An Extra! Extra! Feature
When writing is your job you can't waste time and you can't sit around wondering: 'Now what?'   Process keeps us focused and process keeps us going.  I asked a number of my friends and colleagues in the writing biz to talk about their personal process for getting each new book done.
Here to discuss their processes in Part 1 are Jonathan Kellerman, Tess Gerritsen, David Morrell, Sandra Brown, James Rollins, John Saul and Gayle Lynds.  In Part 2, which will appear next week, you'll find responses from Jack Ketchum, Laurell K. Hamilton, John Connolly, F. Paul Wilson, Douglas Preston, Jeff Abbott, David Hewson, and Alafair Burke.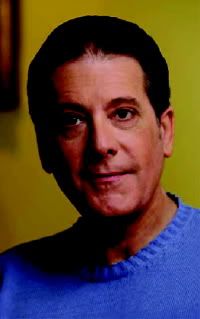 JONATHAN KELLERMAN:  I never try to 'get' an idea, having found that a certain passive openness to what's out there combined with rabid curiosity tends to supply more than enough stories.  I've also learned to write stuff down, because as I near 60, the old short-term memory ain't what it used to be.  So now I've got plotlines for about 60 books in my files.  My books rarely emerge from one idea—they're not easily summed up, which is why they're not always adaptable as films (e.g. dinosaurs in amber invade the earth.)  Rather, they tend to spring from a variety of interlocking characters cast in what I hope are interesting situations.  Once I figure out what I'm going to write about, I construct a general outline, then a chapter-by-chapter outline.  After I feel I've got sufficient control over the story, I sit down to write.
Interestingly, I rarely consult the outline and the finished book is usually quite different from what I thought they would be.  Contrary to the oft-portrayed notion of the artist/writer/musician as drug-addled, seriously impaired, etc., I believe that the best are emerges from a physically and mentally healthy artist.  So I try to take care of myself and I approach the job as…a job.  Meaning, I do a bit of exercise each morning, shower, shave, dress as if I was going to the office, to testify in court (my former life).  Then I walk downstairs and start typing away.  I aim for five decent pages a day.  Sometimes I end up with less, sometimes more, but it averages out to five.  Meaning in 100 or so days, I've got a manuscript.
Then I rewrite. And rewrite.
TESS GERRITSEN: My process is completely chaotic.  The most important thing for me is to get hit by that wonderful idea that gives me a chill.  I live for chills.  With ICE COLD, it was the idea of twelve deserted houses with uneaten dinners left on the tables.  How do you explain that?  It's a creepy puzzle, and even though I didn't know what the solution would be, I knew I wanted to write that book.
Very often I get the creepy idea, and then the challenge is solving the mystery. I'll doodle on plain typing paper, jotting down possible plot points.  Travelers get stranded.  They find abandoned houses.  They find blood on the stairs.  They decide they need to get the hell out.  Their attempt to escape ends up with one of them critically injured.  And on and on…  I get swept up with the predicament, and keep writing until a solution starts to form.  Sometimes it doesn't occur to me until I'm 2/3 through the writing.  When it doesn't, I get writer's block and have to set it aside until my brain catches up with the story.  That's the hellish part of writing, when I've got a great set-up and no solution.  So far, I've managed to get past that hump every time.
DAVID MORRELL: I describe the full process in my writing book THE SUCCESSFUL NOVELIST.  But these are some highlights.  When I get an idea for a novel, the first thing I do is research, which I'll say more about later.
Then I write a conversation with myself in which my alternate personality prods me to investigate all the implications in the story.  Those written conversations can sometimes be as long as 20 single-spaced pages.  I prefer this method instead of writing an outline.
When I finally start the book, I try to write 5 readable pages a day.  Those pages will be revised countless times.  My goal really is just to write each set of 5 pages—because if I envision the massive task of writing an entire novel, I might get overwhelmed.  The discipline and determination that a novel requires are enormous.  To paraphrase French director Francois Truffaut (who was talking about filmmaking), writing a novel is like taking a stagecoach ride.  At the start, it's exciting.  At the end, you're happy to get off with your life.
SANDRA BROWN: My process is a hell of a lot of WORK! First I write a very brief, bullet point synopsis for my editor. This gives her an idea of who the characters are and what the story is about. This isn't a detailed document because I don't know all the details yet. After getting her input, which is usually very helpful, I write the first draft. This usually takes several months. The focus of this draft is to tell the story, to get all the plot elements and twists in there, then bring it to a conclusion.
The second draft is the crafting draft, where I take apart every scene and rewrite it until I'm more or less happy with it. This also takes several months.
The third draft is to gauge the pacing and to make sure all the loose ends have been tied up, that there are no holes I've left unplugged. Then I do a final read-through, polishing as I go. All that takes a year.
JAMES ROLLINS: Pretty simple.  I research for 90 days (which also includes building a skeleton of the storyline), then on the 91st day, I put words on paper.  I write 6 pages a day during the workweek, take my weekends off.  And that's about it.  It's not rocket science.
JOHN SAUL:  The idea has to be written down in 25 words or less in a declarative sentence.  Once I accomplish that I determine whether the idea is a full book, a movie or a sketch etc.  If it's a full book I go ahead and outline the book in detail, scene by scene and then start writing it.  With many stops on the way to deal with editor and agent I hope to get there within the year.
GAYLE LYNDS:  It's a long and winding journey.  Boxes with no tops, about three inches deep, sit on shelves behind my desk.  Each has a different label, and into them I throw clippings and notes to myself.  One box is simply Next Books.  In there are sheets of paper describing novels I want to write.
I've just sent in my latest book, THE BOOK OF SPIES, to my editor and agent, so I'm now in the beginning stages of the next book.  At this point I know the main characters because they'll continue from THE BOOK OF SPIES.  (This will be my first series.)  I also know the opening chapter and what the book is about.  Next I'll figure out what the bad guys are doing, what their goal is.  Then I go through the walking around my office stage of thinking about the plot until I reach the point I simply can't stand it anymore because I desperately want to write.  At that point, I heave a sigh of relief, and begin the book.
New York Times bestseller Jonathan Maberry is a multiple Bram Stoker Award-winning author and Marvel Comics writer. His many novels include PATIENT ZERO and THE DRAGON FACTORY (in development for TV), THE WOLFMAN, and ROT & RUIN.  He also has the dubious distinction of being a co-founder of the Liars Club.