Horror is a scary word.
Especially to people in the horror industry.
To readers it's a great word –full of dark promise and wicked delights.  To the largest of the mainstream publishers and most chain bookstores 'horror' is a bad, bad word.  Horror books don't sell.  You hear that all the time.  Horror is just gore and exploitation.  You hear that, too.
Often it's true.  Except when it's not.
Here's the thing.  Once upon a time 'horror' was a nice word that was used to embrace a broad genre of spooky tales ranging from classic ghost stories to vampires to all sorts of creatures that go bump in the nighttime of our imagination.  Horror tales didn't have to be supernatural; of course, Edgar Allen Poe proved that with his psychological thrillers that gouged barbs into our paranoia and private fears.  Horror could overlap with other genre –science fiction (you want to tell me Alien wasn't a horror flick?), speculative fiction (Richard Matheson's 1954 classic novel I Am Legend, nicely bridged the gap between 'what if?' and 'what the hell's that!'), mystery (Robert Bloch nailed that one with Psycho), fantasy (Lovecraft's Cthulhu mythos), Fantastique Populaire (Alexandre Dumas brought werewolves into the modern age of fiction with his 1848 story Le Meneur de Loups (The Leader Of Wolves), comedy (start with Abbott & Costello Meet Frankenstein, keep going through Young Frankenstein and put the pedal all the way down with Shaun of the Dead), and even social commentary (Night, Dawn and Day of the Dead).
Horror has been the framework and vehicle for centuries of great storytelling.  Millennia if you factor in the ancient myths of dragons, Cyclopes, revenants, ghouls, mummies, and other beasts going all the way back to The Epic of Gilgamesh –the oldest surviving piece of writing, which is rife with monsters.
So why is it a bad word?
The short answer is 'marketing'.  In 1978 Halloween hit movie houses like a bloody tsunami.  Eerie, unnerving, horrific, terrifying. Halloween was everything good horror should be.  And it was a horror film.  Michael Myers was an unkillable embodiment of evil.  Good job John Carpenter.  If there had been no sequels and if a lot of folks hadn't taken an incidental aspect of the movie and build an entire genre on it, the word 'horror' might still be safe for polite conversation within the publishing world.  But a lot of folks in Hollywood who are not and never have been aficionados of horror or even readers of horror, went on to focus on the big fricking knife that Michael Myers carried and the plot device of his killing several people in inventive ways.  The weapon and the method are not core to the story.  The unstoppable nature of evil and the struggle between overwhelming threat and the natural impulse to survive are what the movie was all about.  Those are tropes of the horror genre.  But Hollywood can never be accused grasping the subtleties of theme and structure; hence the Slasher movie genre was born.
Most of the Slasher flicks –and the natural off-shoots, the Slasher novels—were, as I said, not written by horror writers.  They are pre-packaged tripe whose purpose is to tantalize with young flesh and then indulge in ultraviolence that has no thematic value and no artistic flair.  They're mind candy of the least nutritious kind.
The Slasher films collided with another horror sub-genre –the Serial Killer film.  There are good and even great novels and movies about serial killers.  Bloch's Psycho, Thomas Harris' Red Dragon and Silence of the Lambs, Jack Ketchum's Off Season are examples for the sub-genre in print; the film versions of most of these are terrific, and there are horrifying entries like Henry, Portrait of a Serial Killer. But the genre was truly born out of films like Last House on the Left and The Texas Chainsaw Massacre, and despite their huge fan followings, neither is a horror film.  Chainsaw is probably the more debatable of the two since there are real moments of tension; but it's been spoiled by sequels and remakes that are so overtly exploitive that many viewers have stepped back from the genre in disgust.
In the late 90s and early 21st Century we saw the rise of yet another genre that polluted the word horror: torture porn.  Films like Hostel, Saw and their many imitators are shock cinema.  They're disturbing to be sure, but perspective makes true horror aficionados wonder at just what is attracting the audiences.  The films are sexist and misogynistic in the extreme.  The torture seems to be the point of the film rather than an element of a larger and more genuinely frightening tale.  The technique appears to be shock rather than suspense.
Good horror is built on suspense.  Shock has it moments, but it isn't, and should never be, the defining characteristic of the genre.
Here's the bottom line.  Slasher, Serial Killer and Torture flicks have all been marketed as 'horror'.  Go to Blockbuster or check Netflix…that's where they are.
Discerning audiences, those who enjoy the suspense and subtlety of true horror storytelling were repelled, and they also moved away from all horror because to modern audiences horror equals graphic and relentless violence.
Horror took it in the back.
It doesn't help that many of the most popular authors of horror novels –folks like Stephen King, Dean Koontz, Robert McCammon, Peter Straub—don't consider themselves to be horror authors.  They prefer to be known as authors of 'suspense' or 'thrillers' or other more marketable genre labels,
I can't blame them.  My first horror novels, the Pine Deep Trilogy (Ghost Road Blues, Dead Man's Song and Bad Moon Rising) were released as 'supernatural thrillers'.  My Liars Club colleague, L. A. Banks sees her vampire and werewolf novels published as 'paranormal romances'.  The list goes on.
So, is horror dead?
Nope.
Some writers have managed to hold the line against the propagandized war against 'horror'.  There's a new wave of them, too.  I asked a few of my friends in the horror genre to comment on who is writing good horror today.  The list is by no means complete, but it should provide nice starting points for anyone who wants to give the genre another chance…or a first chance.
DEL HOWISON (owner of Dark Delicacies bookstore in Burbank and Bram Stoker Award-winning editor of horror anthologies): "Simon Clark, Robert Masello, Del James, John Skipp is back – Amen. But the real nice surprises are the female writers who can nail you down. Christa Faust – when she wants to, Maria Alexander, Lisa Morton, Heather Graham, etc.  It's a longer list than people might think."
JOE LANSDALE (author of thirty novels and numerous short pieces, both non-fiction and fiction, and winner of the Edgar and seven Stoker awards):  "Norman Partridge does good work in the field, but his work is broader than that these days. He just doesn't do enough. Allyson Bird is doing some really interesting stuff. Brian Keene is good, and a lot of his work fits the Horror label well, but it's creative and exciting and fills all the bills for the tag horror, and in such a way as to wear it proudly."
RAMSEY CAMPBELL (A British author who has been given more awards than any other writer in the field, including the Grand Master Award of the World Horror Convention, the Lifetime Achievement Award of the Horror Writers Association and the Living Legend Award of the International Horror Guild.): "Reggie Oliver is rooted in the best British traditions but has enlivened them with his own vision. M. John Harrison handles occult themes with a remarkably bleak contemporary vision that's inextricable from his observation of life. Joel Lane is equally keen-eyed and uses the fantastic to illuminate social and political issues that beset us. He's hugely well-read, not just within the field, and has subsumed what he's learned so thoroughly that I for one can't detect the influences, just the achievement. Mark Samuels is Britain's master of urban weirdness (difficult to differentiate from urban horror, and there's some of that in his work, but he often uses mundane life as the seed of a decidedly personal, though by no means unpersuasive, view of the world). Thomas Ligotti is the American equivalent, which is to say he's unique too, and a true visionary. Gary Fry uses his considerable knowledge of psychology and philosophy to produce horror fiction that's intellectually very stimulating. Lisa Tuttle may be too original and intelligent and literate to have any obvious imitators, but besides having all those qualities and a highly individual vision she does what all good horror should do, however you define it: disturb. There are many others – the field's pretty vital right now, and don't let anyone tell you otherwise. I wish we saw more from Terry Lamsley and Dennis Etchison and T. E. D. Klein."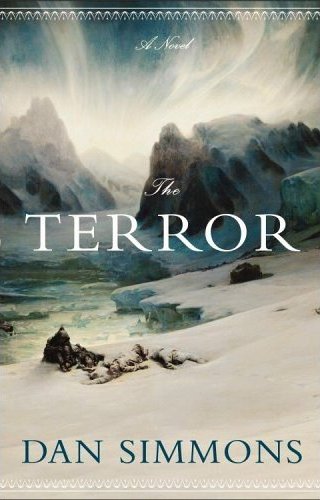 CHRISTOPHER GOLDEN (Award-winning bestseller as an author and editor):  "Dan Simmons' THE TERROR was great horror, though most people who read it probably wouldn't admit it was a horror novel.  I think Stephen King is still the greatest.  DUMA KEY was excellent.  Joe Hill doesn't strictly write horror, but he's damn good.  Gary Braunbeck.  James A. Moore.  Tim Lebbon, when he writes horror.  Sarah Pinborough.  In the last decade, my favorite was probably Graham Joyce, but Graham's last few adult novels weren't really in the genre.  If I'd been making this list a few years ago there would have been a lot more names, but a lot of those folks aren't writing horror, per se, anymore.  On the other hand, there's horror IN the novels of a lot of writers I read faithfully, like Preston & Child, Neil Gaiman, and more.  Also, a lot of the best horror I read comes in short story form.  Lebbon, Moore, and I edited a book recently called BRITISH INVASION, and there are some wonderful stories in there."
ELLEN DATLOW (As an editor, Ellen has won virtually every possible award, including a shelf full of Stokers, Fantasy, Locus, Hugo, International Horror Guild, and the Shirley Jackson Award): "Laird Barron is writing excellent short fiction. I've been following his stories since I first read him in F&SF and have been commissioning stories from him for my anthologies (and for SCIFICTION, before it folded).  His work is varied in tone and subject matter and he's excellent at characterization and with descriptive imagery. I think he may be have been influence by Lucius Shepard, another great writer of horror (as well as fantasy and sf and mainstream). "Nathan Ballingrud is also writing short fiction that interests me a lot, as is M. Rickert, Elizabeth Hand, Glen Hirshberg, Margo Lanagan, and Barbara Roden.  They're all masters of atmosphere—some of them write sf/f/h, and this fact: that they move easily through the genres to be gives their writing a richness and depth that a lot of writers who specialize only in horror lack.    For the for first time in ages, most of the stories I've chosen for my Best Horror of the year (new series,  with YBFH dead) are by writers I've never taken stories from before.  You can see the TOC on my lj blog to check them out. The book will be out in October from Night Shade."
New York Times bestseller Jonathan Maberry is a multiple Bram Stoker Award-winning author and Marvel Comics writer. His many novels include PATIENT ZERO and THE DRAGON FACTORY (in development for TV), THE WOLFMAN, and ROT & RUIN.  He also has the dubious distinction of being a co-founder of the Liars Club.