Pitching a novel is one of the hardest parts of the writing process.  A lot of folks think (and rightly so) that it's harder than writing the actual book.  The reason that's true is that writing the novel draws on a skill set that we are (at least partly) born with: the ability to tell a story.
I believe that geneticists will eventually identify the 'storyteller gene', just as they've found genes for musical talent and other creative proclivities.  A person is born with the ability to tell a story, or they're not.  And, no, you can't teach that.  You can teach structure, technique, style, voice, figurative language and other elements  –but these are acquired skills.  They're the tools of craft that anyone can learn.
A good writer uses these, but if that person is not a natural storyteller, it will be all craft and no art.
That said, the query letter –the instrument sent to agents and editors in order to excite their interest so that they ask to see the manuscript—is not a component of the storyteller gene.  It's not even part of the standard writer's toolbox.
It's a piece of sales writing….and that's a whole different animal.
There are a lot of ways of writing a bad query.  There are even ways of writing a good query letter than won't get an agent to ask to see the book.  There are only a few ways of writing a good and effective query.
The problems come from looking at this piece of communication the wrong way.
A query isn't advertising copy.  So, don't tell the agent how amazing fantastic insanely wonderful your book is.  That's up to the agent to decide…and ultimately the marketing people at a publishing house will supply those adjectives when the book is being packaged for sale to booksellers.
A query isn't a tease.  The agent isn't a potential reader/fan whose enduring interest you're attempting to cultivate.  This is business.  Tell them what the book is about without holding back anything they need to know.  And, yes, that may mean they may need to know whodunit.
Don't cram a long-winded synopsis into the pitch.  If the agent's contact info (in, say Writers Market or Agent Query, etc.) says that they want a one-page letter, then give some brief info and offer a full bio, a full synopsis, and a completed (and polished) manuscript.
Don't make statements you can't support.  I've seen queries with lines like: "This will sell more copies than The Da Vinci Code".  (No, it probably won't.)
Don't slam anyone else's work.  Ever.  Trying to sell your vampire novel by claiming that it's better written than, say, Twilight, is the same as running your query letter through a shredder.  Bestsellers like Twilight have made many millions for the publishing industry, and not just for the house that publishes it.  Every other publisher selling to the same demographic makes money because of Twilight.  Also, you don't know that your book is better.  Others will decide that.  Just as you don't know who in the industry has been involved with that book (publishing house staff tend to move around); or who really likes that book, author, editor, publisher, genre, etc.
So…if those are some of the things you shouldn't do, what should you do?
First and best step is find out what kind of query letter a pro uses and beg, borrow or steal that format.
A good query uses a hook to grab attention.  Sometimes that hook relates to the book, sometimes to the genre or topic, sometimes to a theme, and sometimes to the author's credentials.  This last is important, because if the first book you pitch is a legal thriller and you've never been inside a courtroom, it'll be harder to sell; conversely if you are a trial attorney, your book stands a better chance of being read.
A good query suggests that your book will play well to an established demographic.  Let's face it, even a top professional author can't write faster than his readers can gobble up the books.  So, while readers are waiting for the next book by Peter Straub or Cormac McCarthy or Sandra Brown, they'll probably read other books in the genre.  If your book would appeal to that genre, say so.
Know the agent to whom you are pitching.  Don't cast a wide net and expect that every agent does the same thing.  Most agents specialize, and many have sub-specialties.  For example, an agent might like to represent urban fantasy with a male protagonist that is aimed at the crowd who reads Neil Gaiman.  That agent may not have the experience, contacts or genre insight to sell urban fantasy with a female protagonist aimed at the middle-grade girl audience.  You can learn a lot about agents by subscribing to www.publishersmarketplace.com.  It's a pay site, but worth every penny, 'cause you can follow agents, editors and authors; you get to see almost all of the book deals made over the last five years; you get a daily email with today's deals –and each deal listing mentions the agent who repped it and the editor who bought it.
Which also means that you can mention the agent's track record as a way of reinforcing why your book would be best handled by the person who is reading your query.
There's a lot more to say on the subject, but here's a visual aid in the form of a query letter.  It's modified from the one I used to get my agent (who has sold a dozen novels and five nonfic books for me to major publishers over the last five years).
Jonathan Maberry
PO Box 84
Southampton PA 18966
Email: Jonathan_maberry@yahoo.com
www.jonathanmaberry.com/blog
August 22, 2008
Joe Bloggs
The Big Literary Agency
100 Success Street
New York, NY 10000
Dear Mr. Bloggs,
If you have to kill the same terrorist twice in one week then there's either something wrong with your skills or something wrong with the world…and there's nothing wrong with Joe Ledger's skills.
PATIENT ZERO is a mainstream thriller in which a Baltimore cop is recruited by a secret government organization to help stop a group of terrorists from releasing a plague that can turn people into murderous zombies.  The story is grounded in hard –but very scary—science and follows Joe Ledger as he goes from a cop with a troubled past to a hero leading a unit of first-team shooters against the world's deadliest threat.
Joe Ledger and the DMS (Department of Military Sciences) would immediately excite readers of James Rollins' Sigma Six novels, Vince Flynn's Mitch Rapp series and Lee Child's Jack Reacher books.  Joe Ledger is a hero with heart: conflicted, compassionate, idealistic and extremely dangerous.  PATIENT ZERO is the first of a proposed series of fact-paced character-driven high concept thrillers that pit Joe Ledger and the DMS against terrorists with cutting edge bio-weapons.  He's the hero we need for these troubled times.
PATIENT ZERO is 140,000 words and is ready for immediate mailing.  I would be happy to send a synopsis, sample chapters (or the complete ms.) along with a competitive analysis that clearly shows how strong and active this genre is, and has been.  I'm very experienced with social networking and will be an active participant in co-promotion, using Facebook, Twitter, podcasting, blogs, websites, forums and other forms of viral marketing to build buzz for this book.  I'm working on a follow-up novel and can provide e-stories as incentives for cultivating readers during the run up to release.
Your own remarkable track record with thrillers of every stripe is impressive, and you've done so well with best-sellers as well as first-time authors such as Joe Schmoe, Jane Doe and Bessie T. Seller that it's clear you get this genre.  I look forward to hearing from via email.
Sincerely
Jonathan Maberry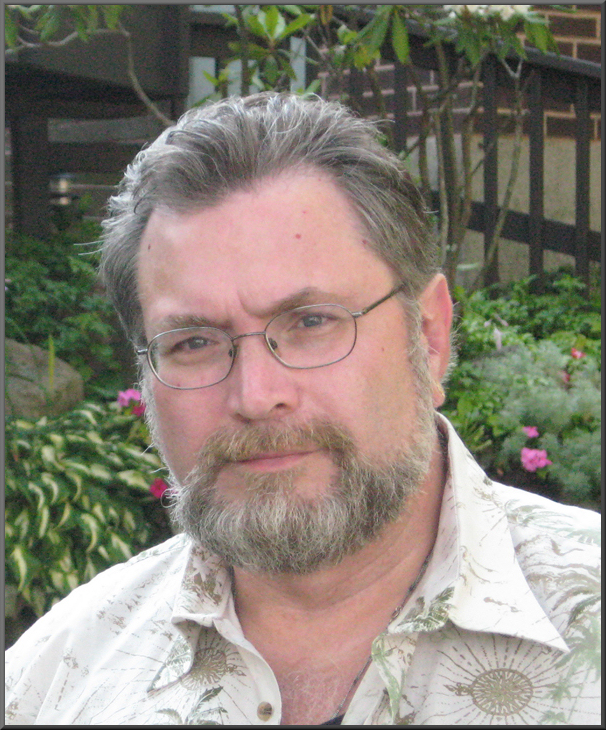 New York Times bestseller Jonathan Maberry is a multiple Bram Stoker Award-winning author and Marvel Comics writer. His many novels include PATIENT ZERO and THE DRAGON FACTORY (in development for TV), THE WOLFMAN, and ROT & RUIN.  He also has the dubious distinction of being a co-founder of the Liars Club.
Jonathan's post is part of an ongoing series, where Liars each chime in on a burning question about publishing. To read answers other Liars have already given to "what we wish we knew," click on Marie's post, Don's post, Merry's post, Dennis' post, Kelly's post, Jon's post, and Keith's post.  And check back on this site daily for more Liar responses!